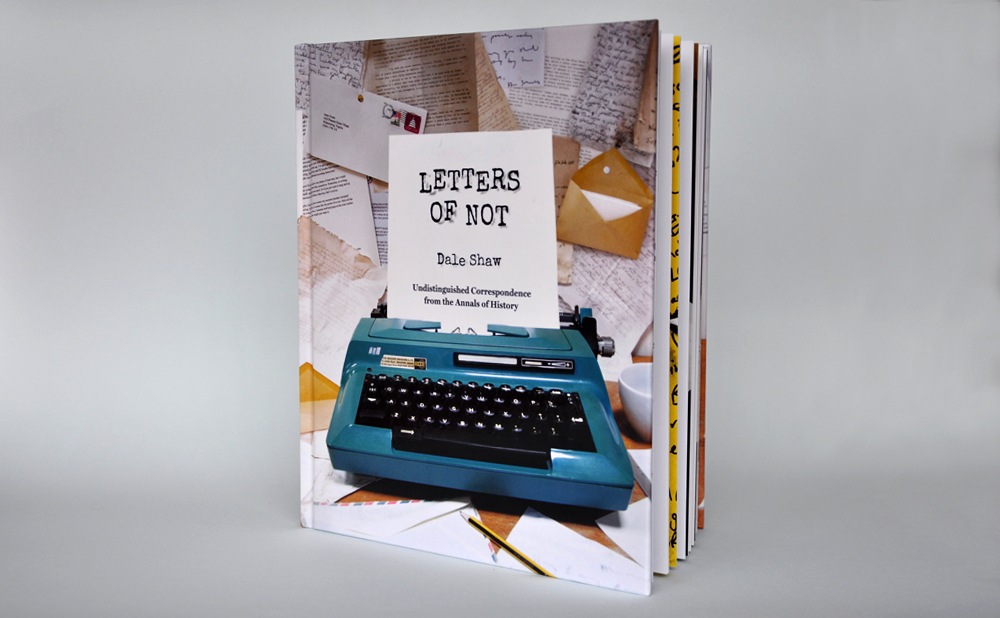 Letters of Not
In 2014 we were commissioned by The Friday Project and the author Dale Shaw to design and art direct a book of made-up letters by famous people across history. The brief was to include photographs and scans of the original letters, which didn't exist, making our challenge to mimic, fabricate and illustrate each document to appear authentic in style and age but retain the comic elements of the text.
You can buy the book here.
Assisted by Naomi Ashworth
"Over the last few years I've worked with We Are Laura on a variety
of publishing projects, from straightforward book jackets to complex, fully illustrated works (see Dale Shaw's Letters of Not for an example
of just how imaginative the team are); I would never hesitate to work with them again. As well as being professional, punctual and always working to the highest standard, they are exciting, with a creative
vision and passion that is hard to find in bigger agencies. Both Laura's are also lovely, and great fun to work with, qualities which should never be underestimated."
Rachel Faulkner, The Friday Project